Introducing "England" players for Euro 2020
The England national team has revealed the shirt numbers of each player that will be playing at Euro 2020. Goalkeeper No. 1 remains Jordan Pickford, while jersey No. 10 Raheem Sterling has been acquired, standard.co.uk reported on June 2, 2021.
 After revealing the 26-man squad for Euro 2020, England have now officially revealed the shirt numbers of each player for Euro 2020 by Trent Alexander. Der-Arnold It is said that there will be no name on the number 22, while the legendary number 7 belongs to Jack Grealish.
List of England team players
1. Jordan Pickford (GK)
2. Kyle Walker
3. Luke Shaw
4. Declan Rice
5. John Stones
6. Harry Maguire.
7. Jack Grealish
8. Jordan Henderson
9. Harry Kane
10. Raheem Sterling
11. Marcus Rashford
12. Kieran Trippier
13. Dean Henderson (GK)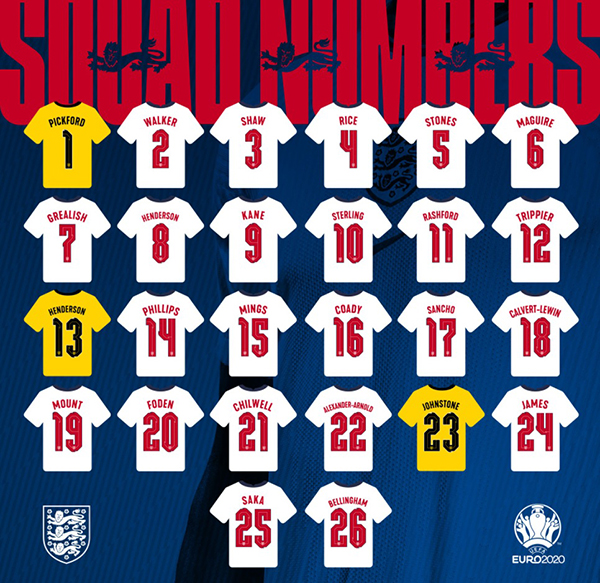 14. Calvin Phillips
15. Tyrone Mings
16. Conor Coady
17. Jadon Sancho
18. Dominic Calvert-Lewin
19. Mason Mount
20. Phil Foden
21. Ben Chilwell
22. Trent Alexander-Arnold
23. Sam Johnstone (GK)
24. Reece James
25. Bugayo Saga
26. Jude Bellingham